There's been a lot of interest in the office to see what the inside of the The Three Tun Tavern was actually like since they started renovating it a few months ago. Since today was the official opening, 10 of us headed down for lunch out of sheer nosiness.
Inside it seemed brighter and airier than the previous incarnation, Tonic. The bar has been moved from the center of the building to along the back wall, opening it up a lot more space. Some of the internal walls have been removed as well so there's more overlooking the central area. The over all impression though wasn't of a brand new pub, rather one relatively recently renovated but lived in.
There were an awful lot of staff on but it's not clear if that's just because it was opening day or will be the norm.  They were certainly needed today as there were a constant stream of customers coming in, as well as a few curious people just having a nose around.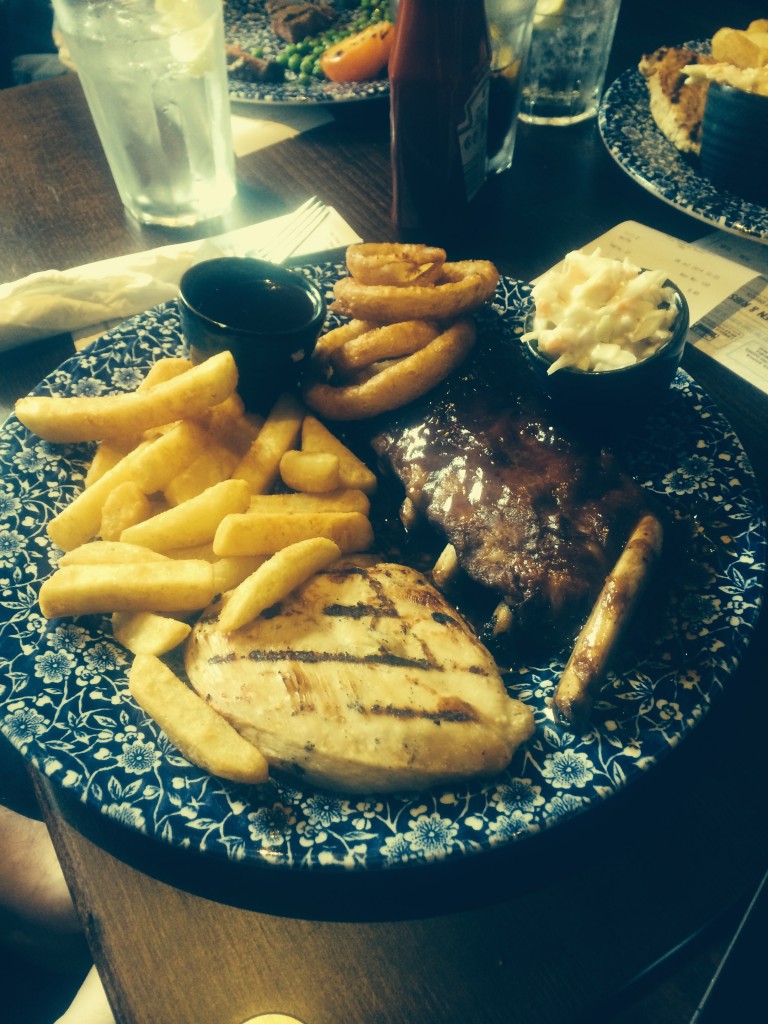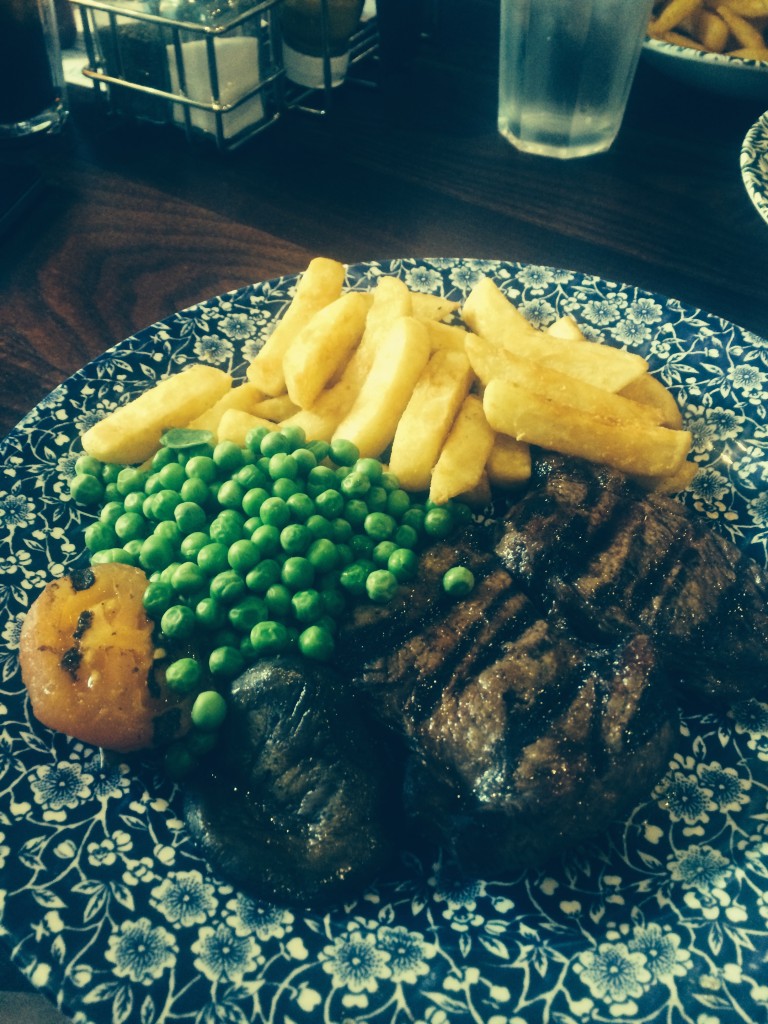 Food wise, the menu is rather extensive albeit standard pub grub fare. They've various food 'clubs' on during the week with themed specials.
Being lazy and since it was their Tuesday Steak Club, I (and most of the rest of the guys) ended up having a rump steak and chips for €9.95 (it's normally €12.95). A few more chips wouldn't have gone astray and the steak was a tiny bit overcooked for rare but the meat was flavourful. Considering the price (which included a soft drink) it was good value.
It was opening day though, so there was the inevitable hiccup with one of the meals which left one of the guys waiting 30 minutes for his veggie burger. It's probably a little unfair to judge them on this though since it was opening day.
Overall the consensus was that the food was fine and filling but nothing spectacular. It's another lunchtime option for Blackrock, but you wouldn't be going out of your way to eat there.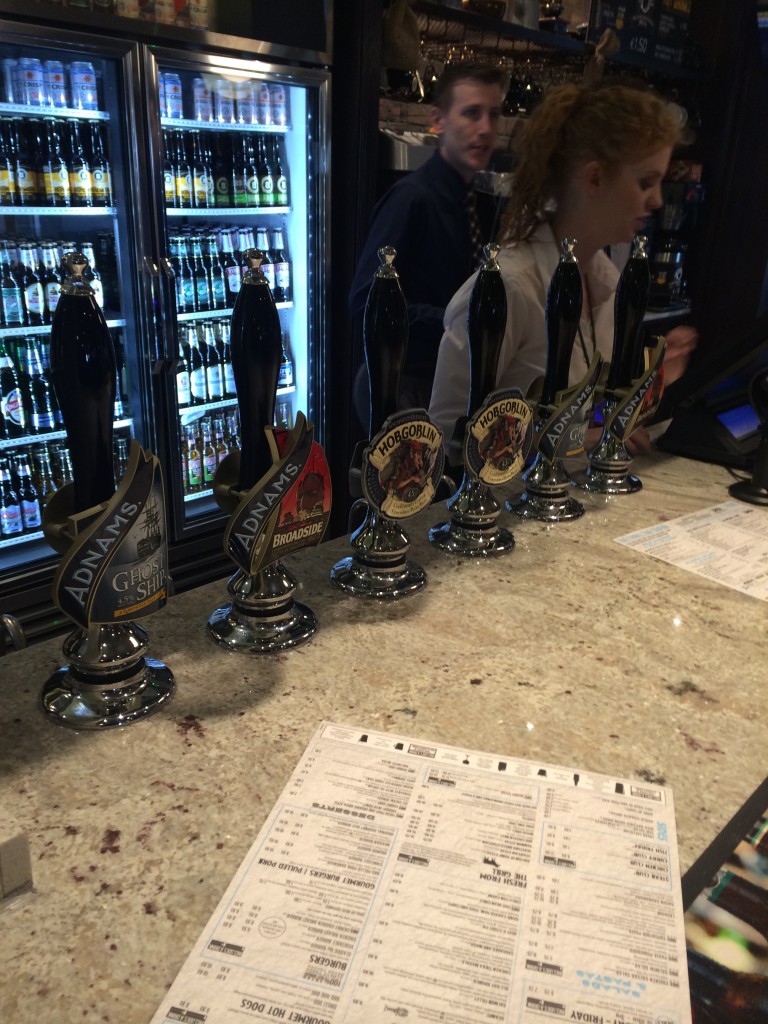 I will be back at least once more though as they've a good selection of craft beers on tap that I'd like to try (and retry Hobgoblin to see if my college days impression of it being vile is true).
Okay so it's a Wetherspoon's pub but to be honest, it's not particularly different to many pubs already operating here. It's probably going to do a decent lunchtime trade from the off but I wouldn't like to make predictions about the evening.